SMD Electrical Services Ltd
Consumer Units & Distribution Boards Infomation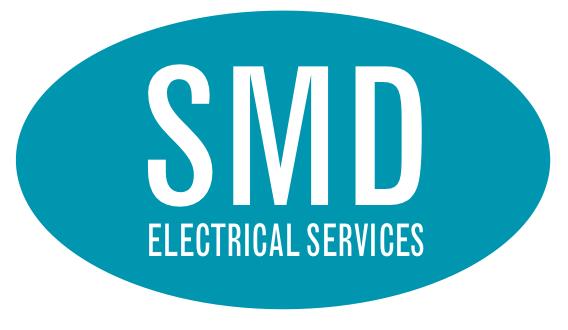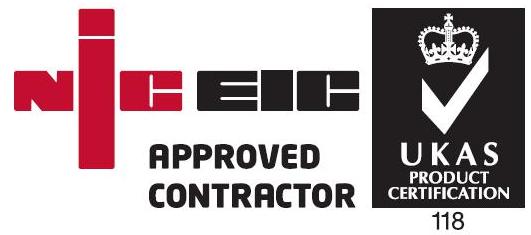 If your fuse box / consumer unit looks like this, then it is likely not to meet the current safety standard BS7671  
Some disadvantages of this arrangement:
Re-wireable fuses
No RCD protection
May have wooden back
It is also likely that inspection & testing of the electrical installation has not been carried out for many years, if at all.
Your consumer unit should look similar to this arrangement
with dual RCD protection.
Some advantages of this arrangement:
Miniature circuit breakers / No fuses
Circuits split up with additional space for future additions

 

Segregated safety RCD protection to all circuits
Fully insulated enclosure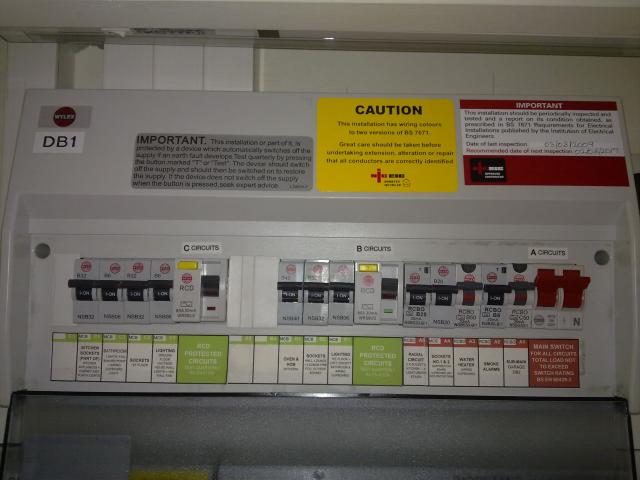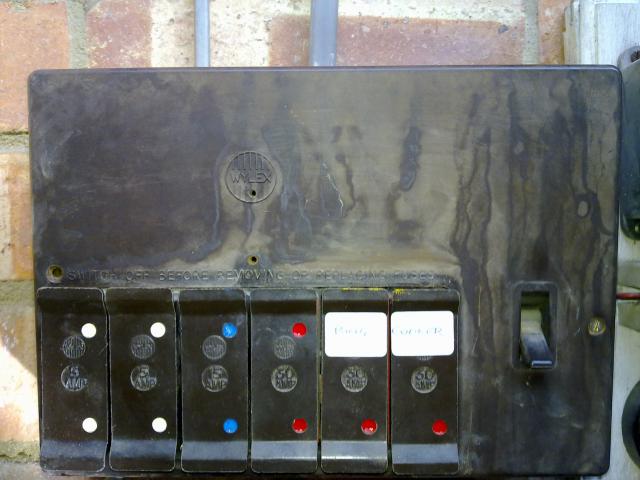 When replacing a consumer unit or fuse box all the existing circuits must be tested to comply with BS7671 wiring regulations and an Electrical Installation Certificate issued for the work. The work would then be notified so a Building Compliance Certificate can be issued. It is the law that a Building Compliance Certificate must be issued.
At SMD Electrical Services, we go a stage further than the above and we also make sure we test /check every existing circuit in accordance with BS7671. We check at every light switch / socket / accessory point etc. on every existing circuit. We then provide you with a report of observations made making sure we pick-up any areas of the existing installation that might pose a danger or non-compliance with the latest edition of the wiring regulations giving you real peace of mind.
We check that the main earthing and main protective bonding arrangements are adequate and we will install them if not.

 

 
We test the residual current device/s to make sure they disconnect in the correct time in accordance with BS7671. (These devices are a life saver)

   
Remember: Just because something works doesn't mean its safe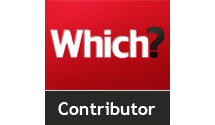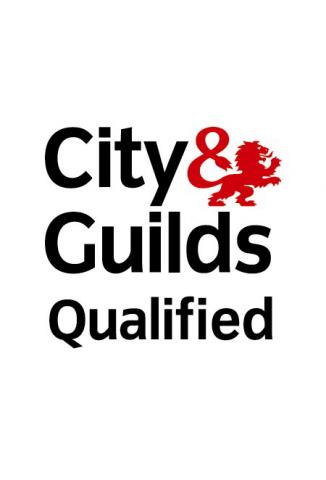 We Champion Electrical Safety
Tel. 01932 353209