SMD Electrical Services Ltd.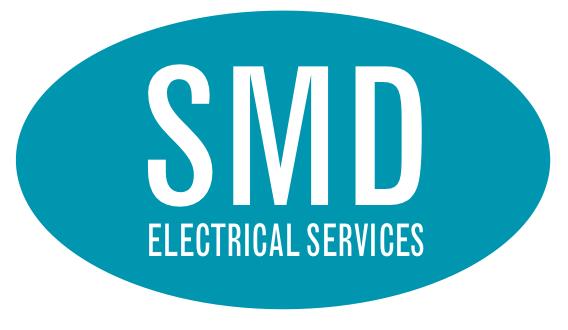 Garden & Security Lighting
We provide solutions for garden and security lighting and we always try where possible to install this on an individual circuit from the main building's electrical supply. The individual electrical supply incorporates a residual current device RCD for added safety.
After discussions with the client regarding the lighting requirements. We design the electrical layout, sizing cabling to satisfy all safety requirements including voltage drop and current carrying capacity.
Usually garden lighting cables will be installed in trench, We only use correctly sized steel wired armoured cable for this application.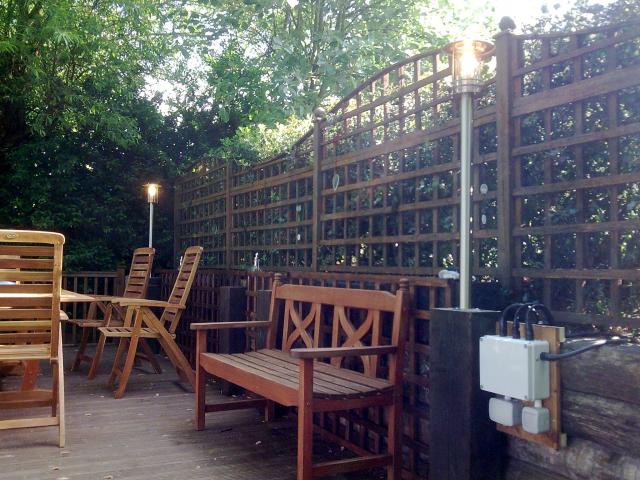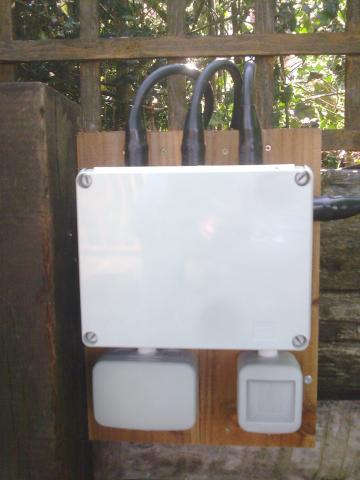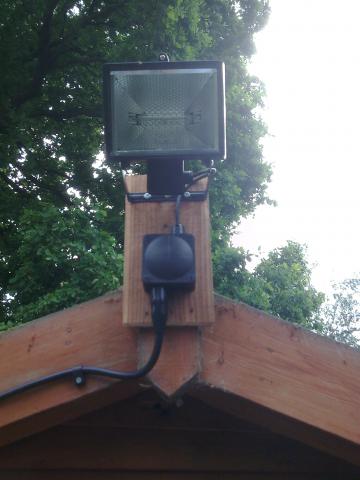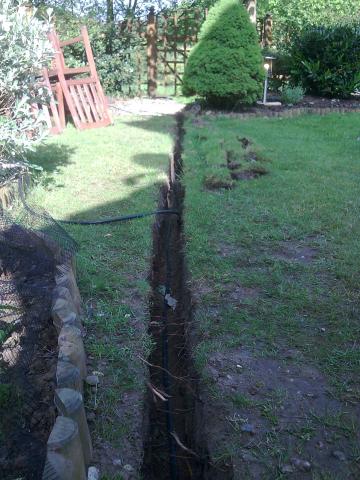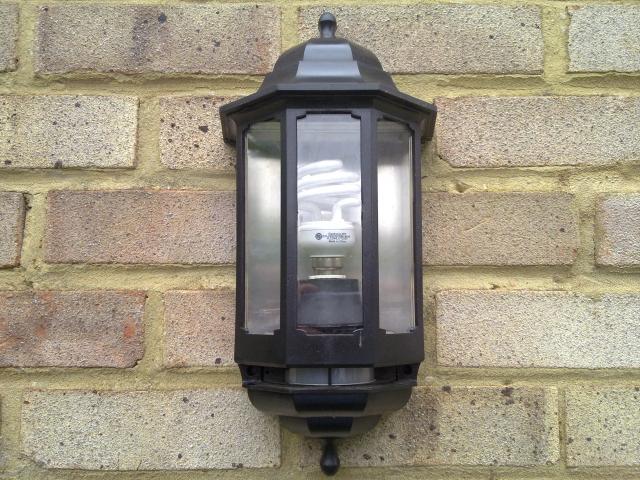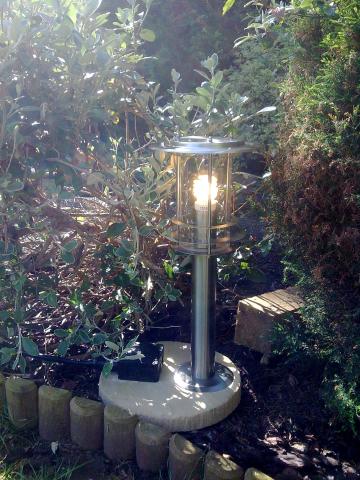 Typical Post Deck Lighting
Typical Garden Lighting Waterproof Control (if required)
Garden Light mounted on a paving slab for stability
Typical cable trench with cable buried deep in the ground 
Security Light with movement sensor
Security Light installed
above shed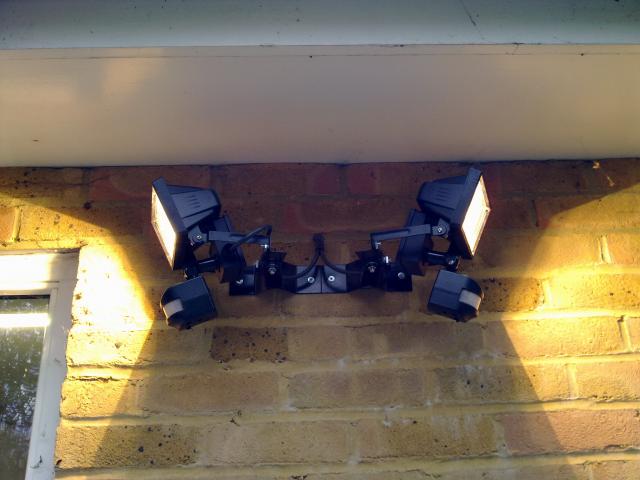 Security Lights with movement sensors on adjustable angled brackets to light a dark passage
We provide solutions for security cameras & CCTV  
After discussions with the client regarding their requirements we can provide a solution for the best system to install depending on the circumstances.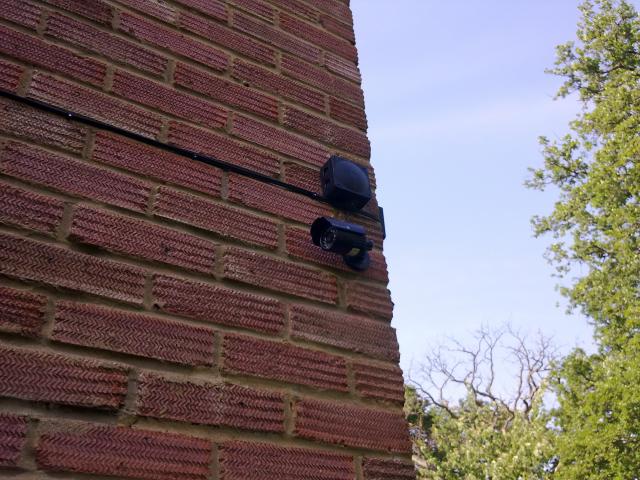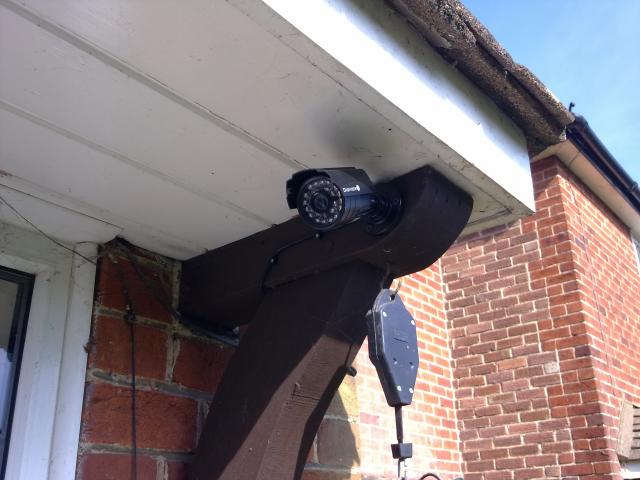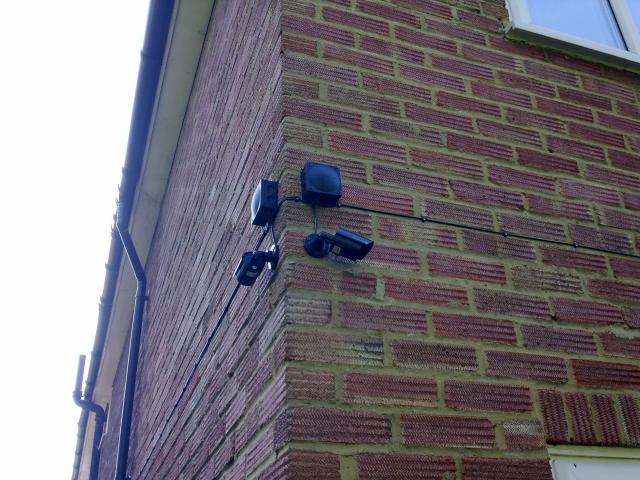 Security Cameras Protecting Passage Ways & Doors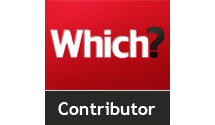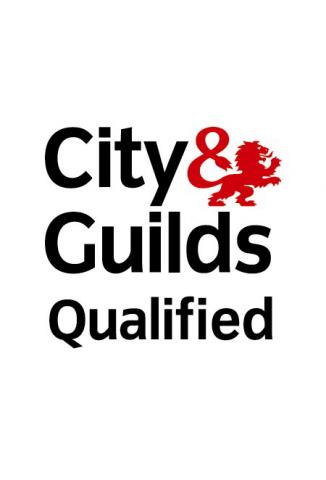 We Champion Electrical Safety
Tel. 01932 353209