SMD Electrical Services Ltd.
Selection of Recent Testimonials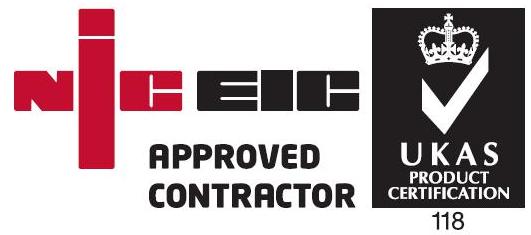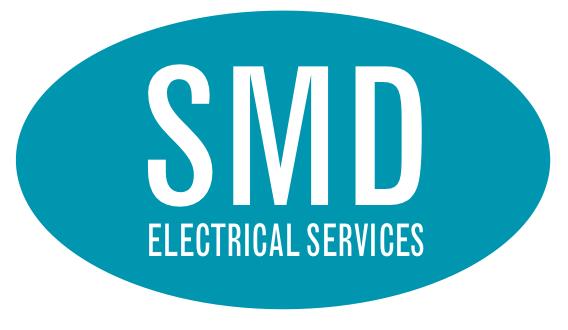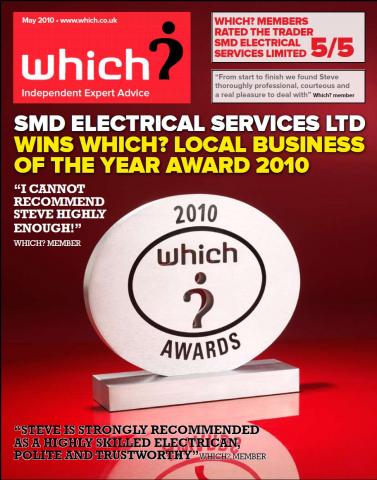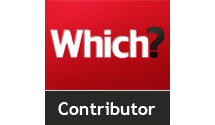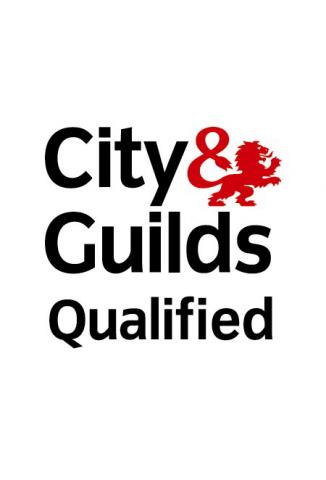 Mr Lindsay, Horsell, Woking, Surrey.
I have asked Steve to undertake a range of electrical repairs and improvements in my home over several years. He has been consistently punctual and friendly, undertaken all work to a high standard, and made a number of constructive suggestions on safety improvements. I recommend him without hesitation.    
Mr and Mrs Groden, Send, Woking, Surrey.
We found Steve on the Buy with Confidence website and have now used him several times for a variety of electrical work to our complete satisfaction. He is punctual, courteous, thorough, careful and professional. He clearly takes a pride in doing a good job to a high standard. We have no hesitation in recommending him.
Judy Bricket, Cobham, Surrey.
Once again Steve sorted out a few electrical problems and replacements for me with his usual courtesy, efficiency, and friendly
advice.
Mr. Roberts, West Byfleet, Surrey.
We found Steve on Which-Local, we had a few relatively straightforward repair jobs to do. He explained his charges in advance and came at the agreed time. It is clear that he is a very experienced and knowledgeable electrician. He carried out the job efficiently and gave us helpful advice regarding the work that needed doing and general electrical matters and safety. We would definitely recommend him.
Mr. Norris, Byfleet, Surrey.
Steve Daws did an excellent job of putting our house electrical system in order - it had been added to and modified over the years and was intermittently shorting out. He kept us fully informed about the nature of the problems he encountered and discussed with us the options available to us. He systematically worked his way through the defects and we now have a modern electrical system that is fully compliant with the latest regulations. Steve came when he said he would and did what he said he would do without fail.
Mr Watson, Bookham, Surrey.
I picked SMD Electrical Services because of the very complementary reviews on "Which Local". I have now used them twice and have no hesitation in recommending them. Steve (the main man) is very knowledgeable as well as punctual and courteous, and dealt with my problem very efficiently. I will certainly use him again if the need arises.
Mr Ratcliffe, Pyrford, Surrey. Very good professional service received. I will definitely use them again and would thoroughly recommend them to others.
Sundra Strudwick, Addlestone, Surrey.
We were in need of finding a competent electrician and after being let down by another firm we were very fortunate to find Steve on Which-Local. He is extremely professional, very reliable and right from the start we had total confidence in him. We would never use anybody else and would thoroughly recommend his services.
Mr & Mrs Parsonage, Byfleet, Surrey.
Steve was wholly recommended to us after completing some work for my brother a couple of years ago. We found him to be courteous, reliable and extremely thorough in his approach. Steve diligently talked through each steps and the rationale behind them a genuine professional tradesman. Steve's methodical and respectful attitude would leave us no doubt in recommending him to any other client in the future. We are already considering some aesthetic work in the not-so distant future!'
Mrs Gomes, Cobham, Surrey. 
This is the second time we have used Steve and have no hesitation in recommending him. It was a relief to find an electrician we felt we could rely on. He always arrives when he says he will and is extremely helpful.
Mr Hoford, Old Woking, Surrey.
We purchased our first house in Old Woking and got the keys Monday July 18. Steve was in the property on the 19th bright and early at eight o'clock. By midday Thursday he was finished. Two weeks prior, we invited Steve and another independent contractor to provide us with quotations for a rewire and other remedial works. Although the other chap picked up on some grounding and bonding issues, Steve pointed out that a total rewire was not essential since the ex-Council mid-Terrace house was already completely rewired under their responsibility, something that the other guy failed to point out to us. Steve showed us all the evidence and this has saved us a bundle of money. Steve was very thorough and professional throughout the job, identifying and discussing all critical issues while providing detailed information on each item. He replaced the old fuse board with a modern RCD unit, tested all the circuits, made safe all the dodgy DIY jobs left behind by the former owners, rectified some faults, installed some additional sockets, and provided the circuit diagrams and all the relevant installation certificates and reports as promised. He was punctual, courteous, and even did a spot of re-plastering and cleaned up after once all the jobs were completed. We are very happy with the results, and all the suggestions and advice received, and will not hesitate to use him again in the future.
Mr Armstrong, West Byfleet, Surrey.
Great job, replaced fusebox for a modern RCD unit with circuit beakers and was very thorough, testing all the circuits and providing a written report on the condition of the existing wiring, very professional to deal with right from the start. All the correct certificates were issued to meet all safety requirements and regulations, highly recommend.
Mr Lane, Weybridge, Surrey.
Very professional job, provided test certificate for our house to meet safety requirements. I will be using SMD Electrical services for future work.     
Lisa Bryant, Horsell, Surrey.
Steve was very thorough, diligent and was very personable to deal with, right from the start. He has made a fantastic job of wiring up our new fish pond with its complicated filter system, and pump as well as connecting everything to the mains in the house. I would highly recommend SMD Electrical to anyone looking for a quality electrician.
Steven Roe, Weybridge, Surrey.
Steve Daws has been extremely helpful in advising and resolving the various issues that were faced. He has been punctual, efficient, effective and clarified exactly the choices that were available, given the issues. I am extremely pleased with his work and will be using him as my Electrician going forward. I have absolutely no hesitation in recommending him.
Dominic, West Byfleet, Surrey.
Very professional job after reviewing electricians in the area, SMD rated highly with all the key trades websites, (trading standards, NICEIC). The quote was competitive and really helpful in explaining the options available.
Andy Carswell, New Haw, Surrey.
Electrical Safety Tests/New Consumer Unit/Underfloor Heating Very professional and friendly. We have been very happy with the high quality of work carried out and would recommend to others without reservations.
Justin C, West Byfleet, Surrey.
Restoring power to ceiling lights, Steve did an excellent job tracking down and fixing a problem which stopped ceiling lights from working. Very thorough and professional work done.
Mr Kevin Wookey, Weybridge, Surrey.
If it has a wire call Steve!
I've used Steve quite a few times for a number of years and he has become someone I totally trust to do any electrical work (I've had light fittings, shower fans, hot tub and new consumer units fitted). He is polite, punctual and thorough and will always talk straight telling you what needs to be done and what might not be so urgent (he even once came around and reminded me what I should have had done for safety purposes!). It's great that people like Steve still exist - totally trustworthy and never committing you to anything than what you need - but if something is wrong he'll tell you (and any other workman trying to pull a fast one on the same job!). Brilliant bloke who I can't recommend highly enough.
John Anderson, Chobham, Surrey.
I would have no hesitation in recommending SMD for all your electrical work. Steve is competent, helpful and efficient.
Peter Coulter, West Byfleet, Surrey.
Electrical work for new bathroom: Steve was recommended to us to do the electrical work for a new bathroom installation. Steve came round and provided a full explanation of the work required and an estimate and carried out the work. He did a professional job with minimal disruption, leaving everything clean and tidy. I wouldn't hesitate in recommending Steve.
Julie Clapham, Weybridge, Surrey.
Repair electrics and installed new wiring/sockets. I have used SMD many times. Steve always carries out the work quickly, at times that suit me and everything is left tidy and clean. I wouldn't hesitate to recommend him.
John Hare, West Byfleet, Surrey.
Emergency fixing of power supply in garden & Installation of energy saving lights. Having cut through the power cable to my large Wendy House in the garden, Steve responded promptly to the need to reconnect me. Work was done efficiently and effectively. Thereafter he installed energy saving ceiling downlighters throughout the house and the work was done with Steve's familiar attention to detail and efficiency. Would have no hesitation in recommending SMD for any electrical work of any description.
Adrian Franklin, West Byfleet, Surrey.
Punctual, thorough, tidy. Did a good job and kept me informed of what he was doing and what was legally necessary for safety. In view of rain affecting an outdoor job he stopped work and came again as soon as weather permitted, not charging for additional travel etc.
Kay Kenyon, Walton-On-Thames, Surrey.
Steve moved some sockets for us, channeling in the wiring etc. As usual he was very professional, tidying up after himself, issuing relevant certificates etc.
Julie Taylor, Weybridge, Surrey.
Installation of garden, patio and decking lighting:
Installed garden lighting, patio and decking lights. Steve has also done other internal work for us, fitting new sockets and ceiling lighting. All Steve's work is carried out to a very high professional standard. He is reliable, friendly and does a really sound job. I wouldn't use anyone else for electrical work now.
.
Mr. Dave Watkin, New Haw, Surrey.
Steve did several jobs for me over a period of about two months. In addition to fitting a new consumer unit and testing the wiring for the whole house he installed a new armoured cable to my garage and log cabin, re-wired the garage and installed power and lighting in the cabin. In addition he installed, tested and connected new wiring and controls for underfloor heating in my new wet-room, installed new wiring and connected up the illuminated mirror and bathroom cabinet and supplied and fitted new low-voltage fire-rated lighting and a new extractor fan. The work was charged out exactly in accordance with the most acceptable quotation and the hourly rate was extremely reasonable. Steve has an excellent technical knowledge and provided full documentation both by post and e-mail. He was always punctual and reliable and it was a pleasure to have him working on site. I recommend him without reservation.
.
Martin Austin, Walton-On-Thames, Surrey.
I'm very satisfied with the quality of Steve's work. His estimate was detailed, he came on the dates agreed, did the job well with minimal disruption, showed courtesy when in our house and I will use him again.
J Horgan, Byfleet, Surrey.
New bathroom and bedroom light fittings, Steve was very professional and helpful, he explained everything and followed up afterwards to check all was well. I will definately use him again
Mr. Waine, Byfleet, Surrey.
Ceiling lighting: Steve carried out the work to a very high standard, we have used him on many occasions in the past. He is a small local business and is always happy to give advice on the work you need carrying out. Always punctual and very tidy.
Mark Travis, Walton-On-Thames, Surrey.
Steve wired my new garage. He made an excellent job. He was punctual and tidy.
Robert Mills, New Haw, Surrey.
I used Steve based on previous recommendations on Which? Local. Although only a small job (new spotlights in a bathroom), he came round first to provide a full explanation of the work and estimate, and carried out the work professionally. Would definitely use him again.
Scott Soper, Woking, Surrey.
Full re-wire, I bought an old house that was in a terrible state and needed a full re-wire. I had a very limited budget, but Steve set-out different options for getting everything done. He came back to fit in around other builders and the work I was doing myself elsewhere in the house. He was always available for advice, and his experience saved me lots of time and money. Highly recommended.
Complaints
We always endeavour to provide the best service and products for our customers. However, on rare occasions, we recognise that there may be times where our customers may not be completely satisfied.
To ensure we are able to put things rights as soon as we can, please read our complaints procedure below and we will respond promptly to ensure complete satisfaction.
As soon as possible after the completion of the works, please inspect the work to ensure everything has been carried out to our usual high standards.
In the unlikely event there is anything you are not completely satisfied with, please contact us as soon as you can in order that we can rectify any problems as soon as possible.
Where we cannot resolve any complaints using our own complaints procedure, as a Which? Trusted trader we use Dispute Resolution Ombudsman for dispute resolution. In the unlikely event of a complaint arising and you wish to refer the complaint to them please contact us on 0117 456 6031 or via their website http://www.disputeresolutionombudsman.org/which-trusted-traders-partnership/
We Champion Electrical Safety
Tel. 01932 353209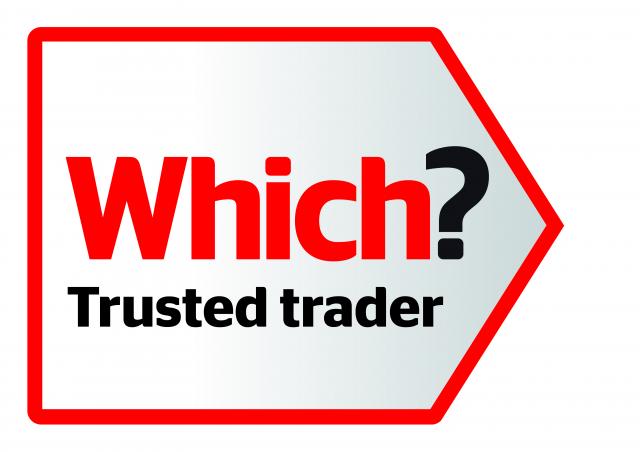 Click button to see latest Which Trusted Trader reviews >